Technical Specialist - EMEA
Our Mission to be Bold and Impactful
· Be apart of a Fast-Growing organisation, working with Cutting Edge Technology.
· Grow, Engage and Develop Emesent's Client relationships.
· Be part of a tight-knit Global team.
This role offers an excellent career opportunity for an experienced and motivated Technical Sales Specialist to join our sales and customer services team; and contribute to the expansion of Emesent's business EMEA. As the Technical Sales Specialist you will be responsible for engaging with customers to promote the value of using Emesent's solutions. You will be responsible for product demonstrations, supporting Proof of Concepts and technical evaluations of Hovermap and Emesent's suite of software products.
A key requirement for this role is to provide support to Emesent's network of registered resellers in the EMEA region. This responsibility requires you to work closely with external partners and support them to win new business.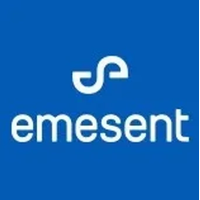 Hovermap is your complete mobile LiDAR mapping solution.