UAV Assembly Technician
Advanced Navigation is the world's most determined innovator in AI robotics and navigation technologies across land, air, sea and space applications. 
Founded on a culture of research and discovery, Advanced Navigation's mission is to be the catalyst of the autonomy revolution. Fields of expertise include artificial intelligence, underwater sonar, GNSS, radio frequency systems, inertial sensors, robotics, quantum sensors and photonics. 
Today, Advanced Navigation is a supplier to some of the world's largest companies, including Airbus, Boeing, Google, Tesla, NASA, Apple, and General Motors.
An exciting opportunity to work with the AdNav unmanned aircraft (UAV) team, working on new exciting products to market.  We are looking for a talented hands on person - trade, automotive, bodywork, composites, aircraft finishing / assembly, professional hobbyist - that will join our team.  The person should have great care and attention to detail with their work.  The role involves both R&D and assembly / technician type work.
The work will involve work with foam shaping, painting, carbon fibre plate finishing, carbon fibre / fibreglass composites work (molds, finishing, etc), other adhesives work and finishing, mounting of other components to the airframe and other assembly duties.  The successful candidate should be able to work unassisted at times and be able to follow clear directions (verbal and from assembly drawings) and stick to agreed upon schedules.
Location South Brisbane (Rocklea) area.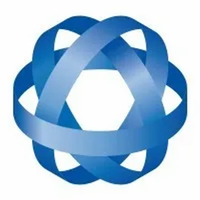 Industry-Leading Navigation And Robotics Technologies