Facilities Manager
Advanced Navigation is the world's most determined innovator in AI robotics and navigation technologies across land, air, sea and space applications. 
Founded on a culture of research and discovery, Advanced Navigation's mission is to be the catalyst of the autonomy revolution. Fields of expertise include artificial intelligence, underwater sonar, GNSS, radio frequency systems, inertial sensors, robotics, quantum sensors and photonics. 
Today, Advanced Navigation is a supplier to some of the world's largest companies, including Airbus, Boeing, Google, Tesla, NASA, Apple, and General Motors.
Overview of Position 
Advanced Navigation has beautiful offices and high tech research and production facilities across NSW, including in Sydney, Botany, Newcastle, Canberra and Brisbane.
The successful candidate will be responsible for ensuring our offices and facilities are available and fit for purpose to support the Advanced Navigation NSW Team.
Key opportunities will include maintaining and upgrading our offices and facilities, working with external contractors where required, to implement suitable, cost effective solutions.
From time to time more complex building works management and relocation management will be required.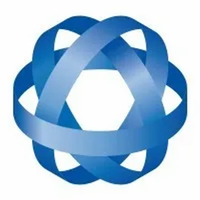 Industry-Leading Navigation And Robotics Technologies