Logistics Officer
Our Mission to be Bold and Impactful
- Engaging fast paced environment
- Work with cutting edge technology
- Join a close knit team!
How you contribute
This role offers an excellent career opportunity for a talented Logistics Officer to broaden their skills set to provide a service across a range of business functions. As part of the Manufacturing Services Group you will be responsible for growing and delivering the logistics function for Emesent, providing great customer service to both internal and external customers globally in a proactive and positive way. You will be a key conduit within the business managing inward and outward goods, working closely with procurement, manufacturing, finance, QA and office management.
This role requires an excellent and enthusiastic communicator whose attention to detail, process and completeness is second to none. If you love what you do in logistics and are great at balancing customer need with rigor and process we'd love to hear from you.
Note this role will be based in Wacol.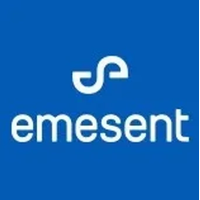 Hovermap is your complete mobile LiDAR mapping solution.