R&D Project Manager
Advanced Navigation is the world's most determined innovator in AI robotics and navigation technologies across land, air, sea and space applications. 
Founded on a culture of research and discovery, Advanced Navigation's mission is to be the catalyst of the autonomy revolution. Fields of expertise include artificial intelligence, underwater sonar, GNSS, radio frequency systems, inertial sensors, robotics, quantum sensors and photonics. 
Today, Advanced Navigation is a supplier to some of the world's largest companies, including Airbus, Boeing, Google, Tesla, NASA, Apple, and General Motors.
Reporting to the Head of INS R&D, the R&D Project Manager is responsible for managing and leading complex projects to deliver new and disruptive technologies to market. This role involves working closely with multi-disciplinary, highly technical teams working on a broad range of cutting-edge technology as well as liaising with customers, research partners and suppliers.
This role is well-suited for a technically-minded, highly organised individual with a passion for technology and project management. Staying close to the technology, you will work closely with the technical design team to help keep them organised, on-track, and focused on delivering project outcomes.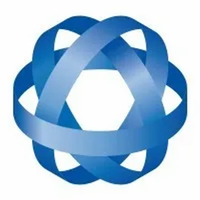 Industry-Leading Navigation And Robotics Technologies