Future Job Openings with Emesent
Emesent has built a reputation as the key leader in automating data collection in challenging environments. Our award-winning technology, Hovermap, utilises innovative hardware, advanced algorithms and machine learning to automate collection and analysis of the physical world. Customers are able to acquire data in GPS-denied environments gaining insights that were not possible before. Our rapidly growing customer base are in the fields of mining, infrastructure and survey & mapping.
Starting from a humble vision in Brisbane, Australia and building to a mid-sized global organisation in as little as 12 months, our growth speaks for itself.
At Emesent we pride ourselves on the way our people operate. Our global talent are a cut above the rest who are at the top of their game, thriving in a collaborative environment. The work culture here is inclusive with the perfect balance of delivering results and pushing the boundaries all whilst having a little fun!
Emesent's teams are growing and evolving as we tackle new challenges and grow our business. We are on the hunt for new talent to join our research, development and engineering teams as well as our rapidly expanding commercial division.
Whether you are an engineer and interested in creating cutting-edge drone autonomy and data analytics for industrial applications or align more to our commercial teams across sales, marketing and product evangelism, we would be open to hear from aligned and interested candidates for future career openings.
Autonomy
Robotics researchers and engineers across
·
Flight control and planning
·
Realtime perception and navigation
·
Embedded Systems
·
High level autonomy
Data Processing and Analytics
Researchers and software engineers across
·
Data analytics and machine learning
·
3D Visualisation
·
4D Spatial data platforms
·
Software Engineering
Hardware
Mechatronics engineering across
·
Robotic systems
·
Avionics and sensors
Production
Production engineering and technician skills
Technical Support, Demonstrations and Training
Robotics / UAV technical skills
Commercial
Business Operations
Please submit your CV and any other information that would be appropriate to support your candidacy for a career with Emesent.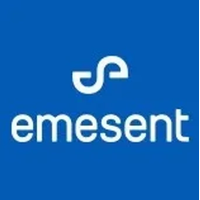 Hovermap is your complete mobile LiDAR mapping solution.