Head of Technical Support
Advanced Navigation is the world's most determined innovator in AI robotics and navigation technologies across land, air, sea and space applications. Founded on a culture of research and discovery, Advanced Navigation's mission is to be the catalyst of the autonomy revolution. Fields of expertise include artificial intelligence, underwater sonar, GNSS, radio frequency systems, inertial sensors, robotics, quantum sensors and photonics. Today, Advanced Navigation is a supplier to some of the world's largest companies, including Airbus, Boeing, Google, Tesla, NASA, Apple, and General Motors. Discover it for yourself:
https://youtu.be/F7uAqs1gtuk
Overview of Position
Lead a team of technical support experts responsible for addressing customer inquiries, resolving technical issues, maintaining a positive relationship with our customers, and supporting the sales process. This role works closely with both the engineering and sales teams to ensure that Advanced Navigation's customers receive the best-in-class support and technical assistance.
There will also be a requirement to travel nationally/globally for specialized support/sales opportunities and to conduct training, both customer and on-boarding/continued education internal training.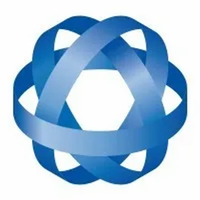 Industry-Leading Navigation And Robotics Technologies