Logistics Coordinator
Advanced Navigation is the world's most determined innovator in AI robotics and navigation technologies across land, air, sea and space applications. Founded on a culture of research and discovery, Advanced Navigation's mission is to be the catalyst of the autonomy revolution. Fields of expertise include artificial intelligence, underwater sonar, GNSS, radio frequency systems, inertial sensors, robotics, quantum sensors and photonics. Today, Advanced Navigation is a supplier to some of the world's largest companies, including Airbus, Boeing, Google, Tesla, NASA, Apple, and General Motors. Discover it for yourself:
https://youtu.be/F7uAqs1gtuk
Reporting to the Head of Purchasing and Logistics, working in our new, state of the Art Manufacturing Facility in Botany, this role is an integral part of the Advanced Navigation Supply Chain. Broad responsibilities include managing our Sales Warehouse and Stock, Packing and Shipping products to customers and receiving and processing deliveries from our Suppliers.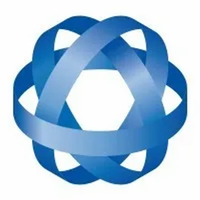 Industry-Leading Navigation And Robotics Technologies