Business Development Executive - Commercial Maritime (ANZ/APAC)
Advanced Navigation is the world's most determined innovator in AI robotics and navigation technologies across land, air, sea and space applications. Founded on a culture of research and discovery, Advanced Navigation's mission is to be the catalyst of the autonomy revolution. Fields of expertise include artificial intelligence, underwater sonar, GNSS, radio frequency systems, inertial sensors, robotics, quantum sensors and photonics. Today, Advanced Navigation is a supplier to some of the world's largest companies, including Airbus, Boeing, Google, Tesla, NASA, Apple, and General Motors. Discover it for yourself:
https://youtu.be/F7uAqs1gtuk
Overview of Position
This role exists to win quality, deliverable contracts for Advanced Navigation offerings within the Maritime industry across the ANZ/APAC Region. Success will require strong, professional direct selling activities, the identification of key partners, developing mutually- trusted client relationships, and building the company's brand awareness across the territory.
A day in the life
The person occupying this role will spend the bulk of their time developing and progressing a pipeline of opportunities within the maritime industry across a wide range of verticals in the ANZ/APAC region. This will include responding to leads, prospecting for interest, profiling and targeting organisations, attending trade events and responding to RFX documents. 
Outside of this they will be constantly refining their knowledge of our products and their application, and nuances in the various marine industry verticals across the region.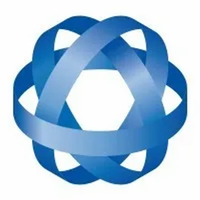 Industry-Leading Navigation And Robotics Technologies