Senior Digital Marketing Manager
Advanced Navigation is the world's most determined innovator in AI robotics and navigation technologies across land, air, sea and space applications. Founded on a culture of research and discovery, Advanced Navigation's mission is to be the catalyst of the autonomy revolution. Fields of expertise include artificial intelligence, underwater sonar, GNSS, radio frequency systems, inertial sensors, robotics, quantum sensors and photonics. Today, Advanced Navigation is a supplier to some of the world's largest companies, including Airbus, Boeing, Google, Tesla, NASA, Apple, and General Motors. Discover it for yourself:
https://youtu.be/F7uAqs1gtuk
Overview of Position 
The Senior Digital Marketing Manager role is integral to our Marketing Team's mission. We are dedicated to crafting strategic marketing initiatives that facilitate the entire customer journey, from awareness and consideration to lead generation, sales enablement and upselling.
The Digital Marketing Manager at Advanced Navigation, responsible for overseeing the digital team, plays a pivotal role in shaping and executing the company's digital marketing strategies. The digital team includes a Digital Marketing Executive and a Senior Web Developer, each with their unique responsibilities. 
Our strong alignment with the sales team fosters collaboration, ensuring that our exceptional products receive the attention they deserve. In this role, you will play a pivotal part in supporting the Global Sales and Marketing team by planning and executing activities that not only build a robust sales pipeline but also drive revenue growth.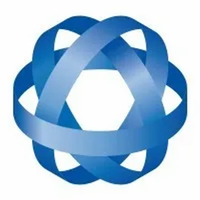 Industry-Leading Navigation And Robotics Technologies