Mechatronics / Aerospace Engineer
Advanced Navigation is one of the world's most ambitious innovators in AI robotics and navigation technology across land, air, sea and space. While our main headquarters are in Sydney, we have multiple research facilities in Australia and sales offices around the world. Since 2011, the company has experienced great success and has progressed into several deep, new technologies. Our fields of expertise include underwater sonar, GNSS, radio frequency systems, inertial sensors, robotics, quantum sensors and photonics.
Today, Advanced Navigation is a supplier to some of the world's largest companies, including Airbus, Boeing, Google, Tesla, Apple, and General Motors. We are the catalyst of the autonomy revolution and our technology can be seen in exciting applications across the globe. 
Hydrus, our revolutionary underwater robot will help restore oceans to a flourishing state. You will find our navigation systems in the autonomous Indy race cars and thousands of Plus AI autonomous trucks. We help farmers adopt autonomous farming equipment and assist in various fields of research. Switching to software, our cloud-based drone management platform helps patrol beaches for emergency rescues and shark tracking. Off-planet, we will deliver a navigation system for the next NASA moon landing. The applications of our technologies are quite limitless - where there is autonomy, you will find Advanced Navigation.
Overview of Position
A new exciting opportunity exists for the right candidate to join our new office in Brisbane working on the latest in UAV technology.   The successful applicant will form part of a small core team on a new exciting UAV project, for an immediate start.
The Mechatronics / Aerospace Engineer will be responsible for designing and building bespoke components and modules for our UAV platform as well as other testing platforms for feasibility testing.  The role is an exciting hands-on one that will also include assembly of UAV prototypes and involvement with flight testing.
Some specific items include design and assembly of electronics and wiring; Aircraft systems assembly (power, motors, props, avionics, etc), software modification to autopilot software - control mixing, aircraft setup, etc and simulation environment setup and pre-flight testing.
This role contributes throughout the entire design phase from prototype to development, and through manufacturing, for complex products working with our expansive engineering and product team at our Sydney office.
Work location is inner city Brisbane at a stylish location only a few minutes walk from Southbank train station.  Bicycle storage, showers and a pool available as well as other activities to provide a good work life balance.
Apply
Your application has been successfully submitted.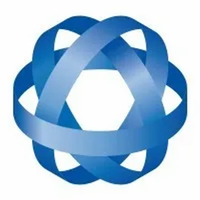 Industry-Leading Navigation And Robotics Technologies