Senior Electronics Engineer
Advanced Navigation is the world's most determined innovator in AI robotics and navigation technologies across land, air, sea and space applications. 
Founded on a culture of research and discovery, Advanced Navigation's mission is to be the catalyst of the autonomy revolution. Fields of expertise include artificial intelligence, underwater sonar, GNSS, radio frequency systems, inertial sensors, robotics, quantum sensors and photonics. 
Today, Advanced Navigation is a supplier to some of the world's largest companies, including Airbus, Boeing, Google, Tesla, NASA, Apple, and General Motors.
Overview of Position 
Advanced Navigation's Photonics R&D team develops next-generation navigation sensors with lasers and photonics at their core. Electronics play a crucial role in our sensors as they provide the interface between photonics and software, and must be designed for low noise operation at high bandwidths and data rates. This role contributes throughout the entire design phase from the conception of new ideas and prototyping, all the way through product development to production. You will be joining a high-performing team of skilled electronics, photonics, and mechanical engineers who love what they do, to develop technology that very few people have the opportunity to work on.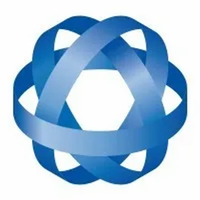 Industry-Leading Navigation And Robotics Technologies