Sales Director - APAC
Our Mission to be Bold and Impactful
- Working for high growth organization!
- Work with a diverse and collaborative global team!
- Sell cutting edge technology!
Primary Function
·
To manage all sales activities for Emesent's Asia/Pacific Region.
Emesent Business Objectives
The primary business drivers for Emesent are:
·
Aggressive marketshare growth;
·
Expanding the Reseller network to support a distributed sales model; and
·
Strategic Account development and capture.
The Sales Director will be responsible for managing Emesent's business in APAC Region. The purpose of this role is to ensure Emesent achieves the Business Objectives through the pursuit of new business and the renewal of existing contracts. The role will require regular communication with the Emesent Management, Commercial, product and Administration teams. This role will further play a pivotal part in the development of Emesent's business globally.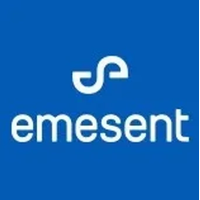 Hovermap is your complete mobile LiDAR mapping solution.