Head of Defence Strategy and Sales - The Americas
Advanced Navigation is one of the world's most ambitious innovators in AI robotics and navigation technology across land, air, sea and space. While our main headquarters are in Sydney, we have multiple research facilities in Australia and sales offices around the world. Since 2011, the company has experienced great success and has progressed into several deep, new technologies. Our fields of expertise include underwater sonar, GNSS, radio frequency systems, inertial sensors, robotics, quantum sensors and photonics.
Today, Advanced Navigation is a supplier to some of the world's largest companies, including Airbus, Boeing, Google, Tesla, Apple, and General Motors. We are the catalyst of the autonomy revolution and our technology can be seen in exciting applications across the globe. 
Hydrus, our revolutionary underwater robot will help restore oceans to a flourishing state. You will find our navigation systems in the autonomous Indy race cars and thousands of Plus AI autonomous trucks. We help farmers adopt autonomous farming equipment and assist in various fields of research. Switching to software, our cloud-based drone management platform helps patrol beaches for emergency rescues and shark tracking. Off-planet, we will deliver a navigation system for the next NASA moon landing. The applications of our technologies are quite limitless - where there is autonomy, you will find Advanced Navigation.
As Head of Defence Strategy and Sales for The Americas, you will have the responsibility and ownership of building a team to execute and drive the company's sales strategy, customer relationships, orders/revenue growth in the Defence Market for The Americas region, North America and South America (primarily focused on the US market initially). This will include owning and fostering existing and new customer relationships during the complete lifetime of the customer experience.
You should be highly motivated and passionate about this role, as you will be the face and the evangelist of the company when interacting with customers across THE AMERICAS geography.  This will include being responsible for driving all customer initiatives cross-functionally in order to ensure success and aggressive market share growth.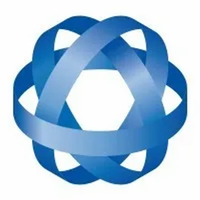 Industry-Leading Navigation And Robotics Technologies