Head of Marketing
Advanced Navigation is one of the world's most ambitious innovators in AI robotics and navigation technology across land, air, sea and space. While our main headquarters are in Sydney, we have multiple research facilities in Australia and sales offices around the world. Since 2011, the company has experienced great success and has progressed into several deep, new technologies. Our fields of expertise include underwater sonar, GNSS, radio frequency systems, inertial sensors, robotics, quantum sensors and photonics.
Today, Advanced Navigation is a supplier to some of the world's largest companies, including Airbus, Boeing, Google, Tesla, Apple, and General Motors. We are the catalyst of the autonomy revolution and our technology can be seen in exciting applications across the globe. 
Hydrus, our revolutionary underwater robot will help restore oceans to a flourishing state. You will find our navigation systems in the autonomous Indy race cars and thousands of Plus AI autonomous trucks. We help farmers adopt autonomous farming equipment and assist in various fields of research. Switching to software, our cloud-based drone management platform helps patrol beaches for emergency rescues and shark tracking. Off-planet, we will deliver a navigation system for the next NASA moon landing. The applications of our technologies are quite limitless - where there is autonomy, you will find Advanced Navigation.
Overview of Position 
Are you a master of marketing with a passion for technology and innovation? Do you dream of developing and executing cutting-edge marketing strategies that will change the game? If so, we want YOU to join our team as the Head of Marketing! Imagine that you're the captain of a ship, sailing across the vast ocean of the high-tech industry, and charting the course, navigating through rough waters, and ultimately getting you and your crew safely to your destination - success.
As the Head of Marketing at Advanced Navigation, you will be responsible for leading the charge on creating, executing, and delivering the company's overall marketing strategies. You'll get the opportunity to develop and own the marketing plan, lead a Rockstar team, and oversee all content, messaging and storytelling for the company, playing a critical role in maintaining our brand presence.
We're looking for someone with a deep understanding of the technology space and a fiery passion for robotics and artificial intelligence, with applications across land, air, sea, and space. You'll work collaboratively with our product and sales teams to define go-to-market strategies and drive programs that deliver nothing short of exceptional results.
On top of this you'll also build a culture of innovation and creativity within the marketing organization, driving new ideas and pushing the boundaries of what's possible. You'll guide your company towards success in the ever-changing landscape of the high-tech industry.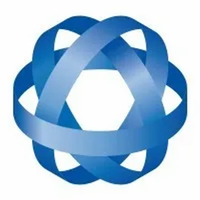 Industry-Leading Navigation And Robotics Technologies